Namaste Everyone!
Welcome to Fervourforflavour. I'm Rashi, the cook and creative person behind this blog.
A visual designer by profession and an explorer with cooking. At Fervourforflavour you'll find recipes I love, my food photography and other creative experiments.
If you've ever visited India, you know that India is a land of vivid colors, cultures and flavours, a country that loves to cook and share its diverse flavours. I belong to New Delhi, a city that loves its street food like Papri Chaat with Tangy Chutneys, Aloo Chaat, or other interesting recipes like Tandoori Chicken or Lakhnavi Aloo! By sharing interesting Indian and other recipes I'd like to change the worldly perception of Indian food as oily, too spicy or difficult to prepare.
Although with Fervourforflavour I share a lot of Indian recipes, the posts are not restricted to just Indian meals. With this blog I share my reinvention of recipes – the traditional Indian recipes I know or recipes I pick up during my travels or otherwise.
Fervourforflavour's post was recently featured on JAYPORE.
Happy Cooking!
You could also visit my design website or blog.
You can even follow the blog via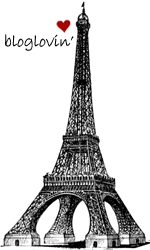 Follow updates : Google+